The use of steel in the industry is a given, the question is often what is possible and how do I achieve the desired result.
For this you need a partner who wants to think out of the box with you and the word customization comes into the picture. Imetaal is a company that also wants to be involved in this. Our engineering can assist you in word and deed in the realization of your dream.
We process everything in 3D models completely transparent and in the right proportions. In this way we come together to the desired end result. Completely in line with expectations in a good and constructive atmosphere. Then assembled by our own people, specialists in the field of assembly.
A good example of these processes is the "Eco Dome" produced by us, see photo below.
Customization with Capital Letters.The perfect proof of the possibilities of Imetaal.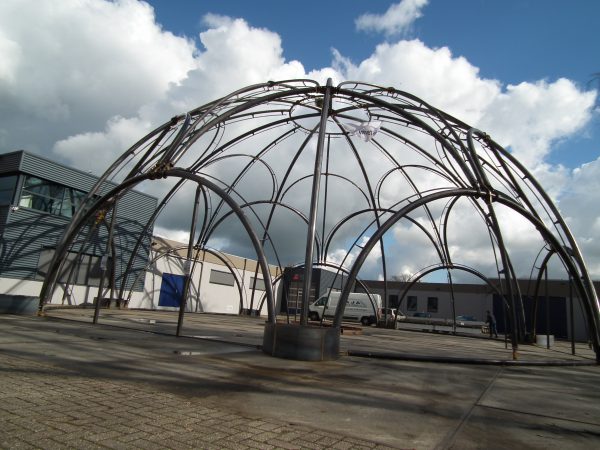 Want to know more about our services?
Do you want to know more about our services?
Simply contact us via the contact form on the contact page or via the telephone number.