The stairs and fencing are produced by Imetaal in its own modern workshop with thorough professionals with years of experience. Your ideas are designed entirely in consultation with you using CAD / CAM and TEKLA. In different stages; measuring, engineering and production, the products are assembled by our own assembly teams.
Preservation is only done with permanent partners, whether it is galvanizing, powder coating or wet coating, quality guaranteed.With our machines and skilled personnel we have supplied staircases, platforms and fencing to various satisfaction. We are happy to think along with you about the implementation that you have in mind.
All types and sizes of steel staircases and fencing are manufactured in our workshop according to the client's specifications. From simple sleek and functional to beautiful design staircases or fencing for both new construction and renovation projects.
Fences for stairwells, balconies, gallery gates and voids can be produced in a wide variety of designs. We can manufacture and supply a bar railing, but also railings with panel filling of expanded metal, gratings and perforated plates and the like.
The fencing can also be supplied in all desired designs in the field of surface treatment such as galvanizing, powder coating, paint coating or a combination of treatments for optimum protection and appearance.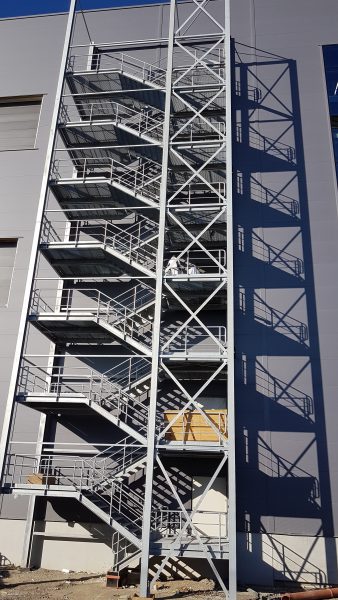 Want to know more about our services?
Do you want to know more about our services?
Simply contact us via the contact form on the contact page or via the telephone number.