In week 26 we started assembling the steel construction Toom in Bochum.
In 4 weeks, 271 tons of steel were installed, a best performance for the installation team. At the end of week 30, the assembly of the Windfang was completed with a total of 30 tons of steel. The Windfang also has a bakery section, of which the last connections to the concrete walls were installed in week 36.
Week 37 we started with the assembly of the Warenannahme and this was the last steel part for us.
Thanks to all who contributed to this project.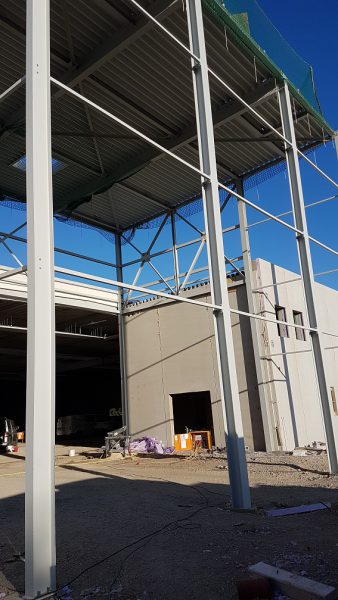 Project information
Address
Berliner Straße 50-62
44866
Item number 220314
Type
Category
Involved companies Imetaal Staalbouw