New construction Boels rental center Norderstedt
New construction Boels rental center Norderstedt
Imetaal Stahlbau GmbH has again performed a wide variety of services for this construction project, such as:
– Manufacture and assembly of a custom-made steel hall including concrete plinths and an industrial floor slab with leveling of the surface
– Complete delivery and assembly of the foundations
– Complete delivery and installation of a machine washing area
– Delivery and mounting of a steel exterior door
Imetaal Stahlbau GmbH received this order in January 2020. After the planning and approval phase, they started work in February 2020. They completed this project in early May 2020.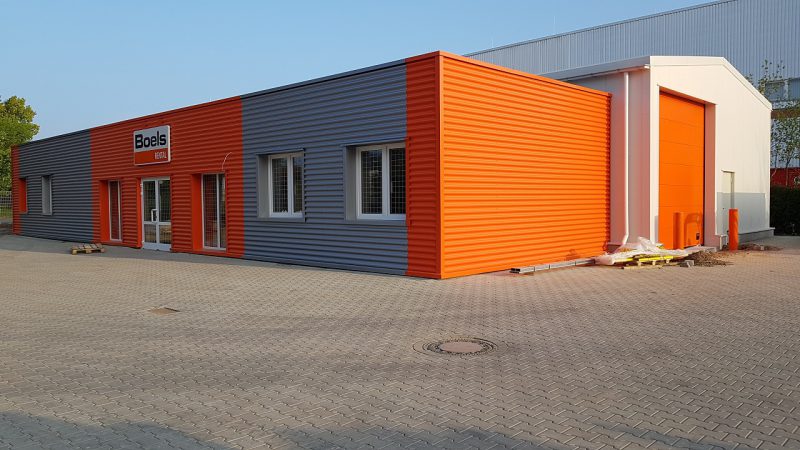 Item number 550111
Type
Category
Involved companies Imetaal Stahlbau GmbH