L'Osteria 3.0 Freestander Dortmund
In May 2019 we celebrated the opening of L'Osteria 3.0 Freestander in Dortmund. For this we have done the following; the roof truss construction with trapezoidal sheet metal covering. Substructure of the air conditioning with double-sided blinds of aluminum slats. At the front of the building we have built a nice terrace covering / landing where you can take a place via a spiral staircase.
More L'Osteria 3.0 Freestander in Limburg, Dormagen and Euskirchen are already in use. Further requests are already in our possession for the locations: Schweinfurt, Kamen, Kleve and Kerpen.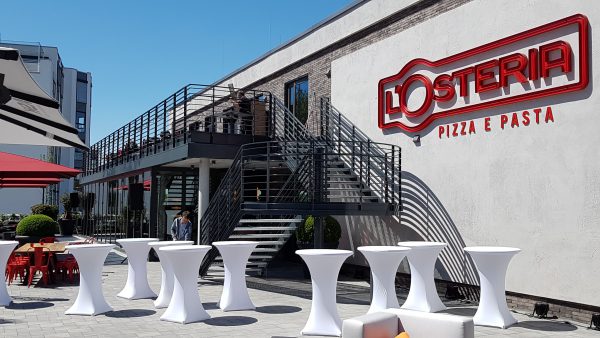 Item number 550093
Type
Category
Involved companies Imetaal Stahlbau