At the Nieuwgraaf in Duiven, we have been commissioned by Ten Brinke Bouw Doetinchem to assemble the new steelconstruction (700 ton) of Hornbach Duiven. Subsequently, the assembly team will start assembling the hardware store and then the Drive inn. Here you can load the ordered materials immediately after purchase.
The Hornbach will have a gross floor area of approximately 16,500 m² with an outside area of 42,000 m². In addition to a hardware store, a garden center and a Drive In will be realized.
About 500 parking spaces will also be realized on this outside area.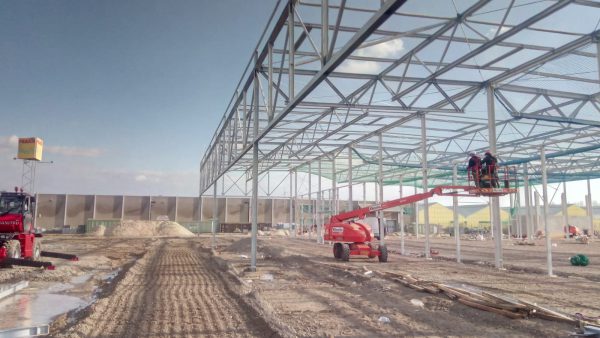 Item number 200352
Type
Category
Involved companies Imetaal Staalbouw