In Markgröningen we had to install 2 front roofs with a span of the beams of 15 meters.
It was quite a challenge to connect the 15 meter long tie rods at the right angle to the 4.8 ton HEM 650 girders.
Together with the help of 2 mobile cranes, our Imetaal mechanics had to assemble these assembly canopies from the aerial platforms.
Thanks to all who contributed to this project.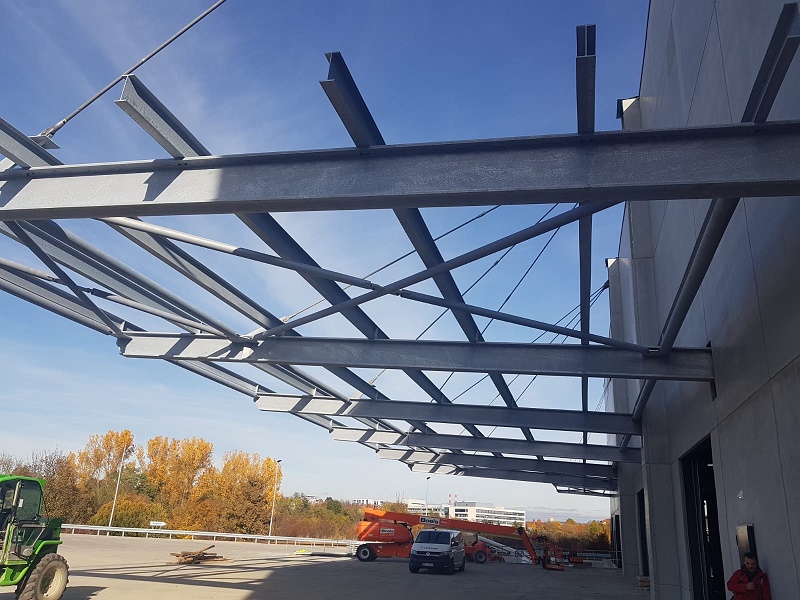 Item number 155002
Type
Category
Involved companies Imetaal Staalbouw