In week 38 we started assembling the steel construction AH plan Meijhorst in Nijmegen.
Friday, September 18, the first part of the AH steel construction was completed to the satisfaction of the contractor.
In week 42 we will start on plan Meijhorst with the assembly of the Lidl steel construction, and the pent and 1st floor AH will also be mounted.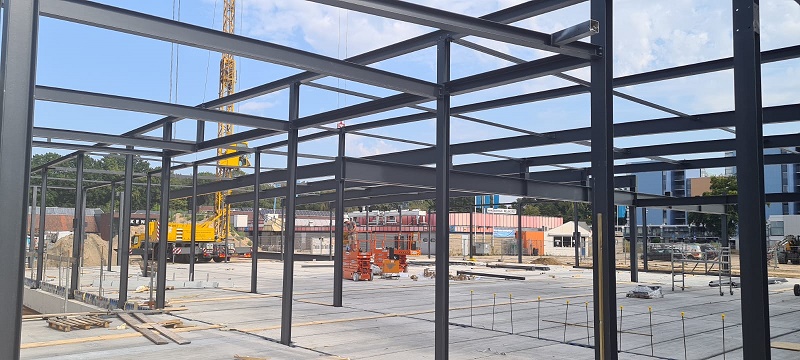 Item number 200372
Type
Category
Involved companies Imetaal Staalbouw